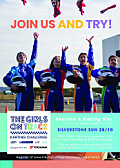 130 GIRLS GET ON TRACK SILVERSTONE
The MSA and Dare to be Different (D2BD) got 130 girls behind the wheel at Silverstone yesterday (28 October) as part of the FIA's Girls on Track, an international initiative aiming to promote and develop young women in motorsport.

The girls, aged 13 to 18, had registered online for the free opportunity, with all available places filling up in just three days after a surge of interest. Full Story



Nathalie McGloin presents F1 trophy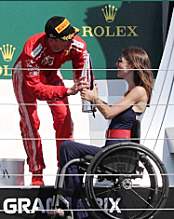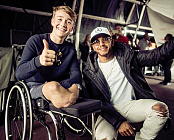 A strong signal by MSA Chairman David Richards CBE to nominate Nathalie McGloin, the only female tetraplegic in the world to be racing cars, present the third-place trophy to Kimi Raikkonen, which he warmly received. It demonstrated the energy our motorsport puts in to make the sport available to all.
Also featured in the pits was Billy Monger, who lost both lower legs in an horrific accident racing in F4 at Donnington in April 2017, and is already back at the wheel of a race car.. He joined Lewis Hamilton, Sebastian Vettel, Kimi Raikkonen at the Silverstone F1 event Full Story




Following this years heavy snow leading to postponement of the NCS Border Counties Rally, organisers have now announced that the 2018 event has had to be cancelled. A full diary of event dates later in the year coupled with the logistics of moving to a later date have forced this decision, one not taken lightly.

Work will now commence on the 2019 event to welcome crews back into the Borders.



News from 2017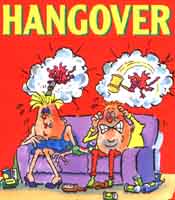 Hangover Autotest - 8 January 2017

Fourteen entries turned out for the 2017 running of the Hangover autotest on Sunday 8th January.
This annual event offers a great opportunity to blow away the festive over indulgences and have a bit of fun at the same time. Gareth White took top prize in his Toyota Starlet.
News from 2016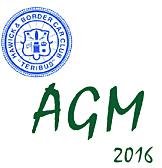 HBCC Annual General Meeting - 24 October

The Hawick and Border Car Club Annual General Meeting was held at the Auld Cross Keys Inn Denholm on Monday 24 October.

The business included selection of this years Club Committee. The new committee membership can be viewed here or click on the committee link in the top menu



Gillian Sefton new SMS Development Officer
The future growth and development of motor sport in Scotland has been strengthened by the appointment of Gillian Sefton as Development Officer for Scottish Motor Sports. This appointment follows Sportscotland's commitment to invest in the development of motor sport over the next four years. Full Details

Hamilton receives Hawthorn Trophy - 7 July 2016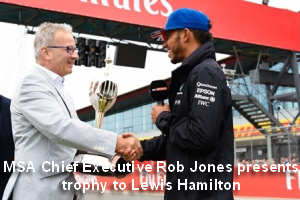 The Sky Sports F1 cameras filmed Lewis Hamilton receiving the Hawthorn Memorial Trophy from MSA Chief Executive Rob Jones at Silverstone on Thursday 7 July, ahead of the British Grand Prix weekend.

The Hawthorn Memorial Trophy is awarded annually to the most successful British or Commonwealth driver in the previous year's FIA Formula One World Drivers' Championship. It was first presented by the Hawthorn family in memory of Mike Hawthorn, who became Britain's first F1 champion in 1958 but tragically died a year later. Full Story

ARMSTRONG WINS BORDER COUNTIES
Defending ARR Craib Scottish Rally Champions Jock Armstrong and Paula Swinscoe won round 2 of the championship, the Brick & Steel Border Counties Rally in their Subaru Impreza. Garry Pearson (Ford Fiesta R5) and Shaun Sinclair (Ford Focus WRC) completed the podium. Full story on SACC Facebook page Full Results

Don't be caught out by the new FHR regulations. Read the guidance and current standards available from the MSA.


MSA launches online marshals' training and accreditation


Legendary co-driver Nicky Grist helped the Motor Sports Association (MSA) launch a new online training and accreditation scheme for rally and cross country marshals today at Autosport International.

The scheme is part of the RallyFuture campaign to further enhance safety on UK stage rallies. Its purpose is to ensure that all Rally marshals have a common understanding of their roles and responsibilities, the management of spectators and how to handle an incident. [Full Story]
Dare to be Different: Driving Female Talent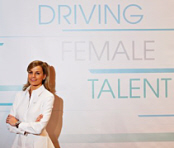 Susie Wolff and the Motor Sports Association – governing body of UK motorsport – have joined forces to launch Dare To Be Different, a high-profile new initiative that will inspire, connect and celebrate women who work in every aspect of motor sport.

Dare To Be Different is about increasing female participation, not just on the track but in all aspects of the sport and other perceived male-dominated industries. It will achieve this in two key areas – creating an expansive online community, and bringing young girls (aged 8-14) together with some of the sports' most inspiring women in a series of special events. [Full Story]
Steve Bannister celebration
HBCC member Steve Bannister celebrated 40 years of rallying with a party at his local, the Blue Bell in Weaverthorpe on Saturday. 80 friends, relatives and fellow competitors enjoyed great food, company and craic long into the wee sma' hours. 12 former and current navigators exchanged tales of big wins, big accidents and bigger kahunas than any other driver they knew. The toast was proposed by Andy Elliot and amongst the many congratulations was a card and gift from Ari Vatanen.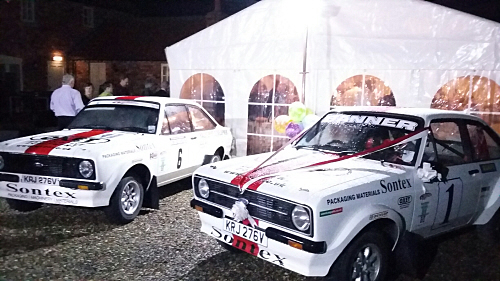 Jim Clark Rally - Marshal's News No 1 (Download your copy here)


Marshal's news one, for the 2016 Jim Clark Rally. This year sees the event taking place over the weekend of June 4th – June 5th, based out of Springwood Park in Kelso.
In order to make the event happen, we need marshals. (Lots of them!) Initially Lindsay Burnip is looking for marshals in all disciplines; timing, in-stage, sector, radio. In short everything!
If you are able to help I would love to hear from you. You can register on-line at www.jimclarkrally.org and you can email me using Lindsay.Burnip@jimclarkrally.org .

No closed roads for Jim Clark Rally in 2016
Hopes that the Jim clark Rally would return to closed roads around Duns in 2016 have been dashed. The organisers have announced that they will again run a forest based stage rally next year. The hopes have been delayed due to ongoing investigations with a ruling from the Lord Advocate's office not expected until sometime in 2016. Full Story

HBCC Annual General Meeting - 19 July


The HBCC Annual General Meeting was held at the Fox and Hounds in Denholm on Sunday 19th July. The principal office bearers were appoionted and voted in as were members of the committee. You can see the new line up HERE.
The new committee will be looking at offering a range of new events to encourage those new to motorsport and existing members. The website and the clubs Facebook pages will keep you up to date
RSAC Scottish Rally - 26 & 27 June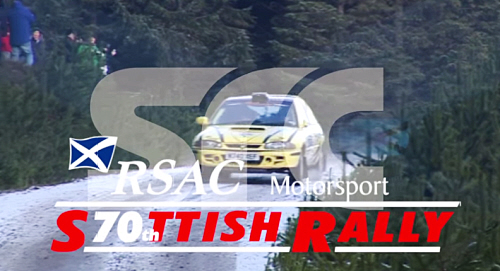 See the video review at https://www.youtube.com/watch?v=AI263v9mO6U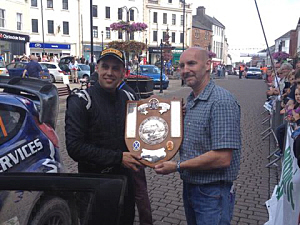 Resounding victory for David Bogie and co-driver Kevin Rae on the 2015 Scottish Rally on 26 and 27 June.

Winning 7/7 stages and by over a minute in total. He's presented with the trophy by Councillor Craig Peacock. Cue bubbly!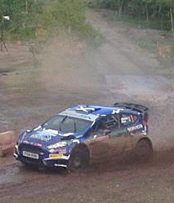 Never in doubt, Dumfries' David Bogie wins the RSAC Scottish Rally on home soil! Final time after all 7 stages: Bogie finished in 39:29, followed by Jock Armstrong (+1:05), Rory Young (+1:26), Steven Clark (+1:28) and Mike Faulkner (+1:55). See more on Facebook
www.scottishrally.co.uk
Lewis Hamilton receives Hawthorn Memorial Trophy


Reigning Formula One champion Lewis Hamilton was delighted to receive the Hawthorn Memorial Trophy from Rob Jones, Chief Executive of the Motor Sports Association (MSA), at Silverstone on Thursday 2 July, ahead of the British Grand Prix.
The Hawthorn Memorial Trophy is awarded annually to the most successful British or Commonwealth driver in the previous year's FIA Formula One World Drivers' Championship. [more]
British Rally Championship gears up for rousing return in 2016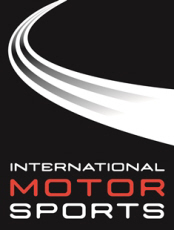 The MSA British Rally Championship returns in 2016 with an exciting new-look calendar to go with the revised vehicle eligibility regulations that were announced in January.

Starting in March and concluding in September, the new championship will comprise seven events, of which four are retained from previous years, while three are new or returning rounds of the championship. [Full Story]
MSA congratulates Nick Tandy on Le Mans 24 Hours victory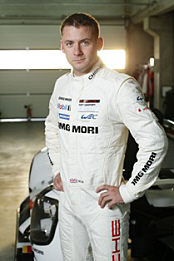 The MSA congratulates British driver Nick Tandy on his brilliant outright victory in the 83rd Le Mans 24 Hours, alongside Porsche team-mates Earl Bamber from New Zealand and German F1 racer Nico Hulkenberg. There was a thrilling battle for victory on the Circuit de la Sarthe, with the lead swinging back and forth between Porsche and Audi early on. Tandy was mighty throughout and eventually led home the sister car of Timo Bernhard, Brendon Hartley and Mark Webber for a Porsche one-two.
The result makes Tandy the 33rd British driver to with Le Mans – more than from any other nation, including France. [Full Story]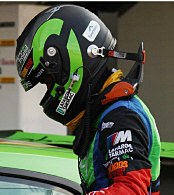 MSA confirms Motor Sports Council decisions regarding Frontal Head Restraints
Motor Sports Council, the MSA's rule-making body, has voted to mandate the use of Frontal Head Restraints in Stage Rallying, Hill Climb and Sprint – with certain exceptions in each – from 2016 onward. The decisions were taken 9 June at the second of Council's three meetings in 2015, held at Motor Sports House. [Full Story]
Mini Miglia comes to Scotland - 29 April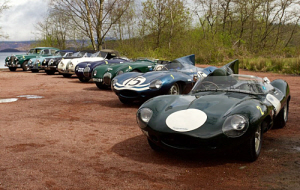 Jaguar brough their Heritage car collection to Scotland for the 2015 Mille Miglia works entry crews to learn and practice the necessary skills on an event put together by scottish club Caledonian Classic and Historic Motor Sport Club. The crews for the eight pre 1957 cars were taught how to read an Italian style road book, what the Italian control boards meant, regularities and average speed section, as well as an insight to the timing and trip meter operation. They then covered a 100 mile route visiting three lochs, three glens, a hillclimb and a Scottish castle to test their skills. They even had to refuel their vehicles.

There were a few familiar faces driving the cars as you will see.Full Story

David Bogie Wins Border Counties Rally 2015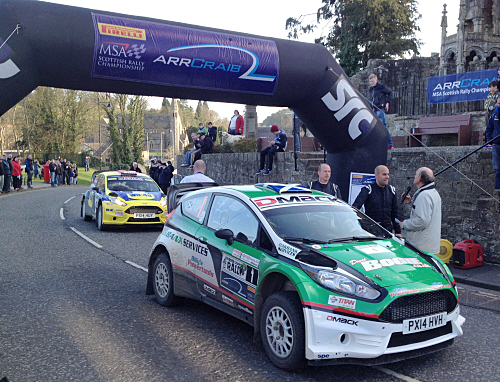 David Bogie interviewed at the winners arch, with Kevin Rae to his right

David Bogie with HBCC member Kevin Rae at his side took an overwhelming win on the 2015 border Counties Rally on March 21st. The sun shone on the crews as they challenged six stages in the 'all Scotland' stage event. The stages were not without their issues with some very slippy and damp to keep the crews on their toes.
www.bordercountiesrally.co.uk

Closed road motor sport steps closer to reality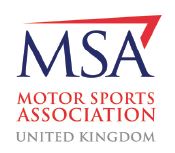 In a huge boost for British motor sports, new primary legislation facilitating closed road-events on mainland Britain has been approved by the government.
The Deregulation Bill achieved Royal Assent on Thursday 26 March. It contains a framework for running motor sports on closed public roads without needing a costly Act of Parliament to suspend the Road Traffic Act for each event. [more]
Implementation of Scottish Safety Review recommendations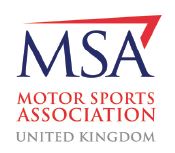 The Motor Sports Association (MSA) is delighted to confirm an important new partnership with the Scottish Government, as part of its commitment to implementing the recommendations of the Motorsport Event Safety Review.
A key member of the review and someone many people in the sport have now met is Jacqueline Campbell, a civil servant with the Scottish Government, who has joined the MSA on secondment as part of its ongoing commitment to rolling out the recommendations. [more]
MSA announce Scottish Safety Delegate for stage rallies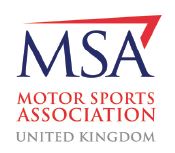 The Scottish Motorsport Event Safety Review (MESR) recommended that: "It is essential that the volunteer based organisation of multi-venue stage rallies is augmented going forward with mandatory independent input from out with the organising committee into the safety of the event by a new independently appointed safety delegate. [
Read full article
]
Allan McNish - Patron to Jim Clark Trust - 9 January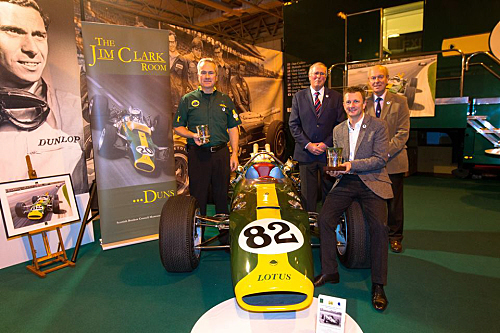 The Jim Clark Trust is delighted to announce Allan McNish as their latest Patron to support plans for a new museum, celebrating the 50th anniversary this year of 1965, Jim Clark's most successful year ever. The announcement was made 9th January at Autosport International. [
Full Story
]
Safety Group final report after Jim Clark Accident - 6 January 2015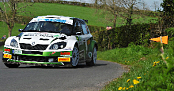 The Motor Sports Association (MSA) welcomes the final recommendations of the Scottish Government's Motor Sport Event Safety Review Group regarding spectator safety at multi-venue stage rallies in Scotland.
The review group set up to look at safety in the wake of deaths at rally events in Scotland has published its final recommendations for multi-venue stage rallies. The Group on Motor Sport Event Safety was established following the deaths of three spectators at the Jim Clark rally in the Borders in May 2014. Proposals include a licensing and training scheme for marshals, stricter controls on the number of marshals needed, control of media at the site and improved communication with spectators. [
Full Story
]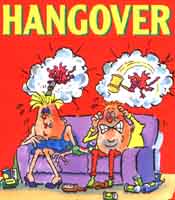 Hangover Autotest - 2 January 2015

Sixteen entries turned out for the 2015 running of the Hangover autotest on Friday 2nd January. This annual event offers a great opportunity to blow away the festive over indulgences and have a bit of fun st the same time. Gareth White took top prize in his Toyota Starlet, with his co-driver Craig Forsyth taking second place on his turn to drive. [
Full Story and Results
]

Tales from 2014
MSA congratulates Hamilton on second F1 title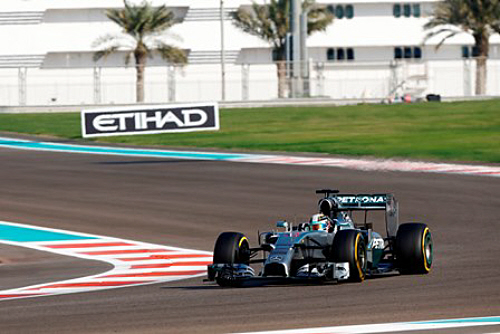 The MSA – governing body of UK motor sport – sends its warmest congratulations to Lewis Hamilton on being crowned the 2014 FIA Formula One World Drivers' Champion after winning the Abu Dhabi Grand Prix.
This year has been outstanding for 29-year-old Hamilton and his Mercedes AMG Petronas Formula One Team. He won 11 rounds – including his home race at Silverstone – to surpass Nigel Mansell's British record of 31 grand prix victories. [more]
No Jim Clark Rally in May 2015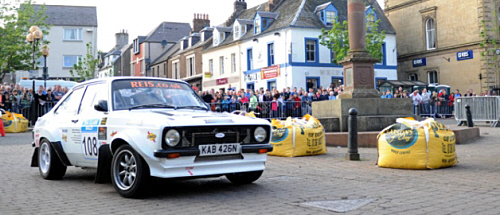 Scottish Borders Council today announced on Friday 7 November 2014 that it will not be possible to hold the 2015 Jim Clark Memorial Rally in May. This conclusion has been reached following discussions with Police Scotland and partners.

Tracey Logan, Chief Executive of Scottish Borders Council, said: "This decision is not one we have taken lightly, and it follows a significant period of discussion with Police Scotland and partners on the matter. We have made every effort and explored a wide range of options to overcome a number of issues but have regrettably concluded that we are not in a position to commence planning the event. Read the full story HERE
MSA welcomes Scottish Government motor sport safety review findings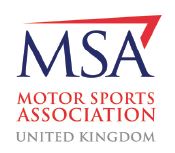 The Motor Sports Association (MSA) has welcomed initial findings published Tuesday 7th October by the Motor Sport Event Safety Review Group, which was set up by the Scottish Government following the 2014 Jim Clark Memorial Rally.

The group includes representation from the MSA alongside Police Scotland and other key stakeholders. Its initial findings, which can be found at www.scotland.gov.uk, include steps that organisers are recommended to take to further improve safety.

The MSA is working with organisers of the forthcoming Mull Rally (10-12 October) to help them implement these proposals so that their impact can be assessed ahead of the review group's final report.

Rob Jones, MSA Chief Executive, said: "We have been very impressed by how quickly the Motor Sport Event Safety Review Group has undertaken this considerable task, and the depth of understanding of our sport that it has acquired in a very short period of time. We welcome today's interim findings and have immediately engaged with the sport regarding the proposals. Safety and risk management are an absolute priority for the MSA and UK motor sport."
SACC Appoints its First President - July 2014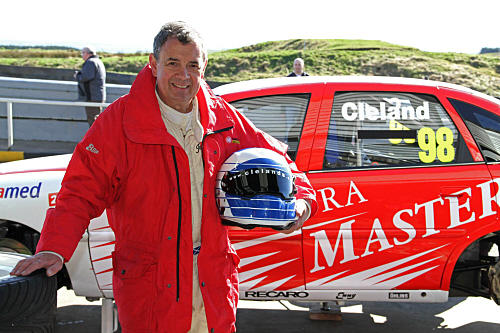 John Cleland has been appointed the first President of the Scottish Association of Car Clubs (SACC). The twice British Touring Car Champion will assume his new role with immediate effect. [Full Story]

Tales from 2013

David Sharp Funeral - 21 November 2013
The Melrose crematorium was filled with motorsporting personalities from across the country on Thursday 21st November for the celebration of David Sharp's life. Some 200 attended with many standing in the small crematorium, only recently opened this year. We heard of David's active life involving cars, motorsport and his timing expertise. [more]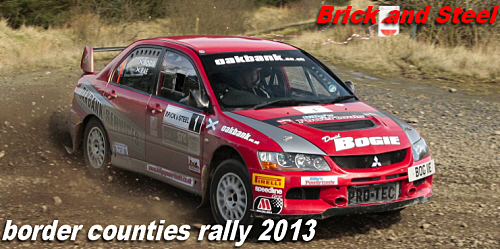 Quintin Milne and Martin Forrest in their Mitsubishi Evo 9took the top award on the 2013 border Counties Rally. You can see the full list of winners and download a copy by visiting the Border Counties Rally 2013 event on their website.
Full details here http://www.bordercountiesrally.co.uk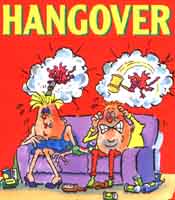 Hangover Autotest - 2 January
The hangover autotest was held on its traditional date of 2nd January at the premises of Co-op NGT in Selkirk. 7 tests were provided and as each competitor had 3 minutes at each test at a total of 21 runs where completed. The competition was close and exciting throughout the day. Archie Simmonds whose display of precision driving was a joy to watch won the event. Close behind in second was Gareth White and in third was Des Campbell. Hawick boys David Sloan (Nova) and Sean MacLeod (Micra) finished 4th and 5th. [more]

Tales from 2012

East Lothian Safari Navigational Rally
The East Lothian Safari on 17 & 18 November went down a storm. For the first time in a few events EUMSC avoided the fog and were just left with the mud and ice to deal with. Big thanks to Richard Crozier for the time and effort he put into organising it. Reports show that everyone had a great evening/night/morning!

This was the first 'all nighter' rally on Scottish soil since 2008., and at 185 miles offered almost double the mileage of a typical Scottish
Championship event. EUMSC hope the event has whet their appetites for the similar distance of next year's Inter-Association (de facto British Championship) event – the Early Winter Navigational Rally – to be run by our neighbours at Border Ecosse Car Club.

BCR team win Chairmans Cup
Members of the Border Counties Rally Organising Committee celebrate after the event won the Chairman's Cup in recognition of being the best event in the 2011 Scottish Rally Championship. See the big picture and read the story here

Stobs Classic - Cancelled
Hawick and Border Car Club regret to announce the cancellation of this years Stobs Classic which was scheduled to run on 10 June.
Our sincere apologies to those who look forward to this event in the calendar.

Annual General Meeting - 26 March
The Hawick and Border Car Club Ltd Annual General Meeting was held on Monday 26th March in the Lauderdale Hotel, where the 2012 office bearers and committee were elected. Thanks tyo all who came along to support your club.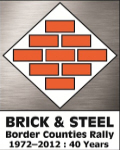 Border Counties Rally - 17 March
David Bogie and Kevin Rae secured the 2012 overall win in a Mitsubishi EVO 9, 1m 50s ahead of second placed Mike Faulkner and Peter Foy in an EVO6 on the Border Counties Rally on Saturday 17 March. Visit the results page here

For more information click here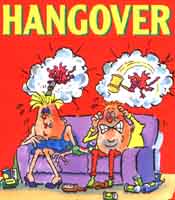 Hangover Autotest - 2 January
The HBCC Hangover autotest ran at a new venue for the 2012 event,at NG Thomson Homeworks, Selkirk (MR73 476 301). The area used for tests was full tarmac, covering a large area allowing a greater selection of tests than in past years.

Tales from 2011
Greystoke Stages - 10 July



Club member Daniel O'Brien won the West Cumbria Motorsport Club Greystoke Stages on Sunday 10 July. With Andy Marchbank reading the notes, the pair took their Ford Focus WRC to secure first place ahead of second seed Richard and Edwin Cook's Subaru Impreza by a mere 12 seconds. The Cook Subaru took an early lead of 5 seconds in the first stage but over the next 3 stages O'Brien clawed it all back to all square. The next two stages saw O'Brien pull a significant lead of 14 seconds, giving a lead that, even with the loss of 2 seconds on the last stage, meant they were top of the podium. Well done to the crew, and flying the HBCC flag.

Stobs Classic - 12 June


After a competitive day of special tests in Stobs Camp, Hawick the MG Midget of Archie and Richard Simmonds claimed victory on the Hawick & Border Car Club's Porter's Porches Stobs Classic Rally.
From a reduced entry of 18 classic cars, it was the Morris Mini of Tom Hall and Tony Chrisp that set the early pace across the opening tests, however, the Simmonds crew got the bit between the teeth clawing back time during the late morning and early afternoon. [more]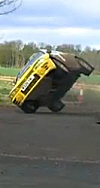 Charterhall Stages - 2 April by Richard Crozier
Young upcoming star versus the experienced old hand. The young gun leads for most of the event, only to roll the car on the penultimate stage, but amazingly loses only 20 seconds, setting up a dramatic last stage climax as both contenders e...nter the arena level on time.

The youngster sets a blistering pace and looks to have it in the bag, but OH NO! Mechanical gremlins in the dying moments cost him vital time, handing the win to the wise old fox, and the car grinds to a halt just after the finish.

The crew have to push the car to the end, almost collapsing in the baking heat (artistic licence applied here), heartbroken, but nonetheless arriving in the paddock to rapturous applause, having won over a new legion of fans. Their time will come... [Results]