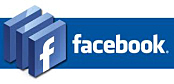 Follow HBCC on Facebook. simply press the logo above.

Features
HBCC GDPR Policy
Hawick and Border Car Club has updated its data privacy policy, in line with MSA recommendations. You can review at
data privacy

Events Calendar
This column will publicise other motorsport events around Scotland, and northern England. If you would like your event featured here then email details to
Jim Paterson@btinternet.com

With origins going back to 1928, Hawick and Border Car Club provide a range of motor sport activities across the border region. Autotest, navigational, classic and stage rallies form the core events. If you would like to join the club download an Application Form, now.
Member of the NESCRO group of Car Clubs

Nathalie McGloin presents F1 trophy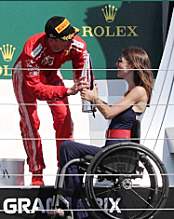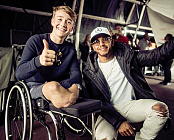 A strong signal by MSA Chairman David Richards CBE to nominate Nathalie McGloin, the only female tetraplegic in the world to be racing cars, present the third-place trophy to Kimi Raikkonen, which he warmly received. It demonstrated the energy our motorsport puts in to make the sport available to all.
Also featured in the pits was Billy Monger, who lost both lower legs in an horrific accident racing in F4 at Donnington in April 2017, and is already back at the wheel of a race car.. He joined Lewis Hamilton, Sebastian Vettel, Kimi Raikkonen at the Silverstone F1 event Full Story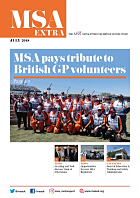 MSA Extra - July 2018 Edition

MSA Extra - July 2018 Edition
The latest edition of the MSA Newsletter with all the latest news and features from the MSA.

Read the newsletter online, or download pdf copy



Updated 16 July 2018
Webmaster