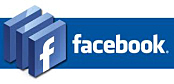 Follow HBCC on Facebook. simply press the logo above.

Features
HBCC GDPR Policy
Hawick and Border Car Club has updated its data privacy policy, in line with MSA recommendations. You can review at
data privacy

Events Calendar
This column will publicise other motorsport events around Scotland, and northern England. If you would like your event featured here then email details to
Jim Paterson@btinternet.com

With origins going back to 1928, Hawick and Border Car Club provide a range of motor sport activities across the border region. Autotest, navigational, classic and stage rallies form the core events. If you would like to join the club download an Application Form, now.
Member of the NESCRO group of Car Clubs

Border Counties Rally - 16 March


Euan Thorburn and Paul Beaton secured their third straight victory, on this years Border Counties Rally, and first on the 2019 KNC Groundworks Scottish Championship.
Heavy overnight snow made the stages and surrounding roads a bit slippy for the early starters. However incoming steady rain melted the snow covered forest stages though vigilance was still to be respected, with one or two sliding off in the early runs.

Six stages made up the fun for the day, before returning to Jedburgh for prizegiving.

Full story from John Fife www.johnfife.co.uk/2019/03/rally-ets-home-win.html



20 May 2019
Webmaster