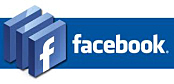 Follow HBCC on Facebook. simply press the logo above.

Features

Events Calendar
This column will publicise other motorsport events around Scotland, and northern England. If you would like your event featured here then email details to
Jim Paterson@btinternet.com

With origins going back to 1928, Hawick and Border Car Club provide a range of motor sport activities across the border region. Autotest, navigational, classic and stage rallies form the core events. If you would like to join the club download an Application Form, now.
Member of the NESCRO group of Car Clubs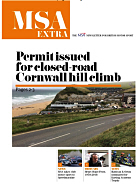 MSA Extra - March 2018 Edition

The latest edition of the MSA Newsletter with all the latest news and features from the MSA.

Read the newsletter online, click here.
For a print-friendly PDF version that you can save to your computer, please click here


Following this years heavy snow leading to postponement of the NCS Border Counties Rally, organisers have now announced that the 2018 event has had to be cancelled. A full diary of event dates later in the year coupled with the logistics of moving to a later date have forced this decision, one not taken lightly.

Work will now commence on the 2019 event to welcome crews back into the Borders.


Full details
www.bordercountiesrally.co.uk/

Updated 20 March 2018
Webmaster - Jim Paterson