NESCRO 2014 Calendar

Events in the 2014 North of England and Scotland Classic Rallying Organisation Calendar are now available here
Events Calendar
This column will publicise other motorsport events around Scotland, and northern England. If you would like your event featured here then email details to
Jim Paterson@btinternet.com

With origins going back to 1928, Hawick and Border Car Club provide a range of motor sport activities across the border region. Autotest, navigational, classic and stage rallies form the core events. If you would like to join the club download an Application Form, now.
Member of the NESCRO group of Car Clubs

SACC July Newsletter

The latest Scottish Association of Car Club's, of which HBCC is a member, newsletter is now available. Reports on all the Scottish rallies, and GoMotorsport activities, and more Download your copy here [SACC July Newsletter]

Lewis Hamilton receives Hawthorn Memorial Trophy


Reigning Formula One champion Lewis Hamilton was delighted to receive the Hawthorn Memorial Trophy from Rob Jones, Chief Executive of the Motor Sports Association (MSA), at Silverstone on Thursday 2 July, ahead of the British Grand Prix.
The Hawthorn Memorial Trophy is awarded annually to the most successful British or Commonwealth driver in the previous year's FIA Formula One World Drivers' Championship. [more]

British Rally Championship gears up for rousing return in 2016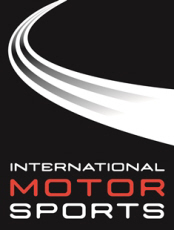 The MSA British Rally Championship returns in 2016 with an exciting new-look calendar to go with the revised vehicle eligibility regulations that were announced in January.

Starting in March and concluding in September, the new championship will comprise seven events, of which four are retained from previous years, while three are new or returning rounds of the championship. [Full Story]

Speyside Stages - 1 August


Regulations are available and entries open for Round 6 of the SRC. The McDonald & MunroSpeyside Stages takes place on 1 August 2015. Entry information can be found at www.speyside-stages.co.uk/?page_id=21

The latest upload from scottishrallytv with coverage of the Reivers Rally can be found here: Overall Review:-
www.youtube.com/watch?v=koLLJOo9JmE&feature=em-subs_digest&hd=1
and Review of the Classes :-
www.youtube.com/watch?v=Txt7zZIcylQ&feature=em-uploademail&hd=1

Provisional Points after the Reivers Forest Rally can be found at:-
www.scottishrallychampionship.co.uk/src-points/current-standings/

RSAC Scottish Rally - 26 & 27 June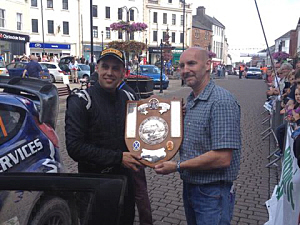 Resounding victory for David Bogie and co-driver Kevin Rae on the 2015 Scottish Rally on 26 and 27 June.

Winning 7/7 stages and by over a minute in total. He's presented with the trophy by Councillor Craig Peacock. Cue bubbly!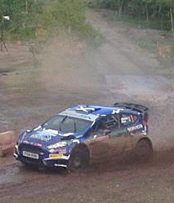 Never in doubt, Dumfries' David Bogie wins the RSAC Scottish Rally on home soil! Final time after all 7 stages: Bogie finished in 39:29, followed by Jock Armstrong (+1:05), Rory Young (+1:26), Steven Clark (+1:28) and Mike Faulkner (+1:55). See more on Facebook
www.scottishrally.co.uk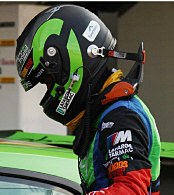 MSA confirms Motor Sports Council decisions regarding Frontal Head Restraints
Motor Sports Council, the MSA's rule-making body, has voted to mandate the use of Frontal Head Restraints in Stage Rallying, Hill Climb and Sprint – with certain exceptions in each – from 2016 onward. The decisions were taken 9 June at the second of Council's three meetings in 2015, held at Motor Sports House. [Full Story]


June 2015 Edition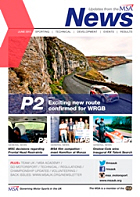 We are pleased to send you MSA News, June 2015.
Among the contents this month you will find:


• Exciting new route for Wales Rally GB
• MSA confirms Motor Sports Council decisions regarding FHRs
• Entries open for JLT MSA Club & Volunteer of the Year Awards
• Just over a month left to enter MSA competition for a chance to meet Hamilton at Monza
• MSA launches Club Child Safeguarding Policy.


To read the newsletter online, please click here.
For a print-friendly PDF version that you can save to your computer, please click here

Updated 1 July 2015
Webmaster - Jim Paterson