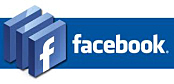 Follow HBCC on Facebook. simply press the logo above.

Features
HBCC GDPR Policy
Hawick and Border Car Club has updated its data privacy policy, in line with MSA recommendations. You can review at
data privacy

Events Calendar
This column will publicise other motorsport events around Scotland, and northern England. If you would like your event featured here then email details to
Jim Paterson@btinternet.com

With origins going back to 1928, Hawick and Border Car Club provide a range of motor sport activities across the border region. Autotest, navigational, classic and stage rallies form the core events. If you would like to join the club download an Application Form, now.
Member of the NESCRO group of Car Clubs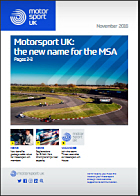 Motorsport UK Extra - November 2018 Edition

The latest edition of the renamed MSA to Motorsport UK Newsletter with all the latest news and features. Includes why the name change.

Read the newsletter online, or download pdf copy

UPDATE: CLOSED-ROAD MOTORSPORT IN SCOTLAND


The MSA issued a news release on Tuesday 6, following a meeting last week. The news is positive and, while I understand that everyone is impatient to see the Jim Clark and Mull rallies running again as soon as possible, we should understand that this process is moving forward, hopefully towards the result we want to achieve.
We will keep you informed as much as possible but in the meantime, here is th elatest news release.
Peter Weall. Chairman SAMSC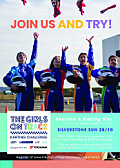 130 GIRLS GET ON TRACK SILVERSTONE
The MSA and Dare to be Different (D2BD) got 130 girls behind the wheel at Silverstone yesterday (28 October) as part of the FIA's Girls on Track, an international initiative aiming to promote and develop young women in motorsport.

The girls, aged 13 to 18, had registered online for the free opportunity, with all available places filling up in just three days after a surge of interest. Full Story

3 December 2018
Webmaster