NESCRO 2014 Calendar

Events in the 2014 North of England and Scotland Classic Rallying Organisation Calendar are now available here
Events Calendar
This column will publicise other motorsport events around Scotland, and northern England. If you would like your event featured here then email details to
Jim Paterson@btinternet.com

With origins going back to 1928, Hawick and Border Car Club provide a range of motor sport activities across the border region. Autotest, navigational, classic and stage rallies form the core events. If you would like to join the club download an Application Form, now.
Member of the NESCRO group of Car Clubs

MSA welcomes Scottish Government motor sport safety review findings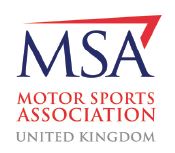 The Motor Sports Association (MSA) has welcomed initial findings published Tuesday 7th October by the Motor Sport Event Safety Review Group, which was set up by the Scottish Government following the 2014 Jim Clark Memorial Rally.

The group includes representation from the MSA alongside Police Scotland and other key stakeholders. Its initial findings, which can be found at www.scotland.gov.uk, include steps that organisers are recommended to take to further improve safety.

The MSA is working with organisers of the forthcoming Mull Rally (10-12 October) to help them implement these proposals so that their impact can be assessed ahead of the review group's final report.

Rob Jones, MSA Chief Executive, said: "We have been very impressed by how quickly the Motor Sport Event Safety Review Group has undertaken this considerable task, and the depth of understanding of our sport that it has acquired in a very short period of time. We welcome today's interim findings and have immediately engaged with the sport regarding the proposals. Safety and risk management are an absolute priority for the MSA and UK motor sport."

October 2014 Edition


MSA News, October 2014.
Among the contents this month you will find: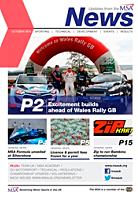 • Excitement builds ahead of Wales Rally GB
• MSA Formula off to a flying start after Silverstone unveiling
• Licence and permit fees frozen for a year
• Zip Kart to run new Bambino championship from 2015
• Martin and York in CIK-FIA Karting Academy Trophy top 10.

To read the newsletter online, please click here.
For a print-friendly PDF version that you can save to your computer, please click he
re

Updated 15 October 2014
Webmaster - Jim Paterson