Great Glen Rally
28 September


Highland Car Club have published the revised Regs for the new date of the event. The route will be of approximately 120 miles taking in a minimum of 10 special tests and a minimum of 2 regularity sections. The route will roughly follow the Great Glen via Spean Bridge, Invergarry, Ceannacnoc, Invermoriston to the lunch halt at Fort Augustus. Thereafter it will follow the south side of Loch Ness, via White Bridge, Foyers, Farr, Tomatin, Carrbridge, Aviemore to the finish at Cairngorm. Regs Entry



Colin McRae Forest Stages 4th October


Counter in the ARR Craib Scottish rally championship
Counter in the Mintex MSA British Historic Rally Championship
Starts and finishes in the Perthshire town of Aberfeldy.
45 competitive miles through the classic stages of Craigvinean and Errochty

Marshals Wanted. Contact
Chief Marshal: Graeme Sheridan 07769 69630





NESCRO 2014 Calendar

Events in the 2014 North of England and Scotland Classic Rallying Organisation Calendar are now available here
Events Calendar
This column will publicise other motorsport events around Scotland, and northern England. If you would like your event featured here then email details to
Jim Paterson@btinternet.com

With origins going back to 1928, Hawick and Border Car Club provide a range of motor sport activities across the border region. Autotest, navigational, classic and stage rallies form the core events. If you would like to join the club download an Application Form, now.
Member of the NESCRO group of Car Clubs

SACC Autotest - 14 September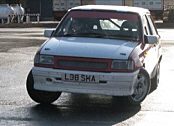 The Scottish Association of Car Clubs annual autotest will be run by East Ayrshire Car Club at Kames Motorsport Complex on Sunday 14th September.
This is a multi permit event and includes an: autotest, autosolo and a production car autotest so there is something for every driver and every car. Event supplementary regulations and entry form can be found at http://www.eastayrshirecc.co.uk/autotests.
We're expecting entries from all over Scotland, including some current British Championship drivers so even if you don't want to compete it should be a great spectacle. As always the café will be open, providing both hot and cold snacks and drinks.

SACC Appoints its First President - July 2014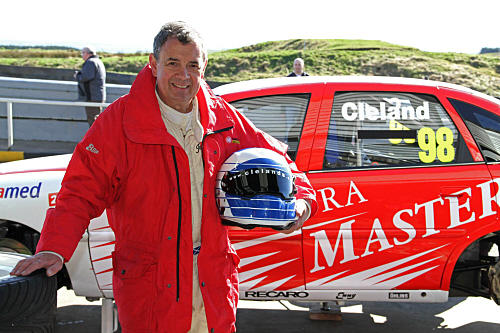 John Cleland has been appointed the first President of the Scottish Association of Car Clubs (SACC). The twice British Touring Car Champion will assume his new role with immediate effect. [Full Story]

August 2014 Edition


MSA News, August 2014.
Among the contents this month you will find:


• Lewis Hamilton and Sky Sports F1 judge MSA road safety competition
• Closed roads legislation tabled
• Huge entry and great racing at MSA Kartmasters GP
• Top UK rally drivers on the Road to Wales
• Minimum age for drivers reduced to 15 in certain circumstances.

To read the newsletter online, please click here.
For a print-friendly PDF version that you can save to your computer, please click he
re

Updated 31 August 2014
Webmaster - Jim Paterson