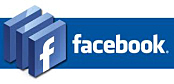 Follow HBCC on Facebook. simply press the logo above.

Features
Galloway Hills - 10 Sept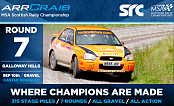 The 43rd Galloway Hills Rally will join the championship as the final round, moving from its traditional end-of-season date to Saturday 10 September. Full Details


Events Calendar
This column will publicise other motorsport events around Scotland, and northern England. If you would like your event featured here then email details to
Jim Paterson@btinternet.com

With origins going back to 1928, Hawick and Border Car Club provide a range of motor sport activities across the border region. Autotest, navigational, classic and stage rallies form the core events. If you would like to join the club download an Application Form, now.
Member of the NESCRO group of Car Clubs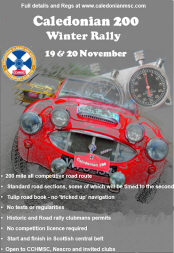 Coming Soon - Caledonian 200 - 19/20 Nov
Caledonian Classic and Historic Motor Sport Club (CCHMSC) Caledonian 200 will be a full feature Road Rally with the emphasis on high degrees of concentration and teamwork between driver and navigator, ability to keep to a strict time schedule, navigating, driving skill and physical stamina.

The rally will start at midnight on the night of Saturday 19th November and finish at 0700 on the morning of Sunday 20th November. There will be no rest halts. The competitive element will consist of standard road sections timed to the minute and standard road sections timed to the second. There will be a strict timing schedule throughout.
Regs out soon Details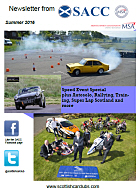 SACC Newsletter - Summer edition
The Scottish Association of Car clubs summer newsletter. Includes all the forthcoming motorsport activities across Scotland for July and August.
Rory Bryant reports the latest on Club development programme and Coaching qualifications. If your an MX5 fan, like me, then you'll enjoy the Club Focus on The Scottish MX5 Hillclimb and Sprint Register, which has grown rapidly since starting in 2013. Lots also on Speed events, Autosolos, Autotests and Hillclimbs. Everything motorsport in Scotland.


Updated 22 August 2016
Webmaster - Jim Paterson