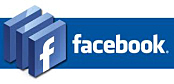 Follow HBCC on Facebook. simply press the logo above.

Features
Tour of Speyside - 19 Aug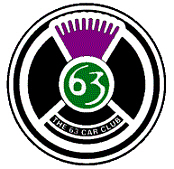 Sixty-Three Car Club Tour of Speyside on Saturday 19th of August 2017. Start & finish at Cairnie Memorial Hall, Cairnie, Nr Huntly AB544TQ with a lunch halt at Lecht Ski Centre.

Entry fee is £20.


Saltire Trophy - 2/3 Sep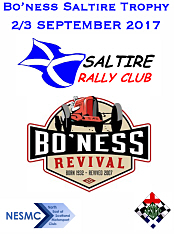 Open to any road legal car of any age and a gentle introduction to Historic or Targa rallying for anyone.

Ideal for those attending the Bo'ness Revival that weekend.

A simple road run from a ceremonial town centre start in Bo'ness via a lunch halt at Dunblane Hydro to the finish at Balmaha. There are two Jogularity sections, along with various route checks, and four short simple Autotests on the way.

Tulip Road Book navigation.

On the Sunday there will be a Regularity run up the Hillclimb course.


Events Calendar
This column will publicise other motorsport events around Scotland, and northern England. If you would like your event featured here then email details to
Jim Paterson@btinternet.com

With origins going back to 1928, Hawick and Border Car Club provide a range of motor sport activities across the border region. Autotest, navigational, classic and stage rallies form the core events. If you would like to join the club download an Application Form, now.
Member of the NESCRO group of Car Clubs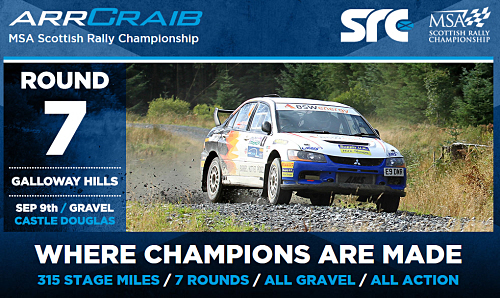 The ARR Craib MSA Scottish Rally Championship comprises seven exhilarating events and launches this year with the Snowman Rally, based in Inverness, on 18th February. Around 100 drivers, navigators and their support crews - watched by thousands of spectators - will tackle gravel forestry tracks during the course of the season in a bid to take the overall championship crown. - Full Details



The MSA are pleased to bring you regulation changes decided at the Motor Sports Council that affect the MSA Yearbook. To read the decisions, please click here.

You can now sign up for email alerts when new consultations are uploaded to the MSA website. To sign up, please click here.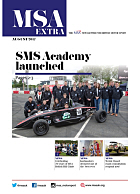 MSA Extra - August 2017 Edition

The latest edition of the MSA Newsletter with all the latest news and features from the MSA.

Read the newsletter online, click here.
For a print-friendly PDF version that you can save to your computer, please click here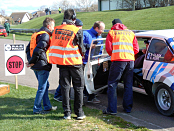 Marshal Training Survey - Rupert Hines
Over the past two years the Scottish Association of Car Clubs has been organising marshals' training events in partnership with a number of motor clubs across Scotland.

As we start planning for 2018 we are really keen to hear from you to help us deliver the training you want to help you enjoy your involvement in motorsport.

So, whether you have attended lots of training, or none at all, I am asking you to take 5 minutes of your time to tell us what does, and doesn't work for you. This survey, kindly run for us by Scottish Motor Sports, is short, and completely anonymous, and its conclusions will help us shape marshals' training in Scotland for the future.

Click on the survey at https://www.surveymonkey.co.uk /r/NGZ77PS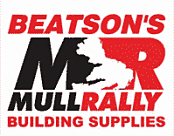 Mull Rally News update - July 2017
Since early June when the bad news broke, the organising team have been beavering away behind the scenes, trying to put on alternative motorsport events for the weekend of 13th – 15th October. We are at the point where we can present three possible events. But it's only worthwhile doing so if we get enough competitors and general interest to make it worthwhile. So please send your feedback Full Details

Updated 18 August 2017
Webmaster - Jim Paterson