Colin McRae Forest Stages 4th October
Counter in the ARR Craib Scottish rally championship
Counter in the Mintex MSA British Historic Rally Championship
Starts and finishes in the Perthshire town of Aberfeldy.
45 competitive miles through the classic stages of Craigvinean and Errochty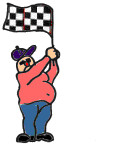 Marshals Wanted. Contact
Chief Marshal: Graeme Sheridan 07769 69630


NESCRO 2014 Calendar

Events in the 2014 North of England and Scotland Classic Rallying Organisation Calendar are now available here
Events Calendar
This column will publicise other motorsport events around Scotland, and northern England. If you would like your event featured here then email details to
Jim Paterson@btinternet.com

With origins going back to 1928, Hawick and Border Car Club provide a range of motor sport activities across the border region. Autotest, navigational, classic and stage rallies form the core events. If you would like to join the club download an Application Form, now.
Member of the NESCRO group of Car Clubs



The Mull Rally forms a special part in the UK motorsport calendar as the first rally to achieve closed public road status. The notoriety of the roads has secured the event's reputation to all clubmen who have taken part and those who dream to do so. Then there is the most important ingredient; the welcome which all receive from the islanders who embrace the rallying community year on year. [more]

September 2014 Edition


MSA News, September 2014.
Among the contents this month you will find: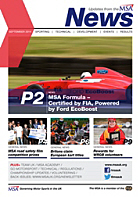 • MSA Formula – Certified by FIA, Powered by Ford EcoBoost
• Hamilton and Todt present MSA road safety film competition prizes
• Ilott and Ahmed claim European kart titles
• IMS and ABIRO agree way forward for 2016 MSA British Rally Championship
• Rewards for Wales Rally GB volunteers.

To read the newsletter online, please click here.
For a print-friendly PDF version that you can save to your computer, please click he
re

Updated 30 September 2014
Webmaster - Jim Paterson