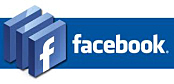 Follow HBCC on Facebook. simply press the logo above.

Features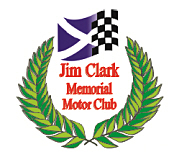 The Jim Clark Rally has again returned to the woods this year with the Jim Clark Reivers Forest Rally 2016.
It will run on the traditional Reivers Sunday using circa 43 miles through the fantastic Borders Forest stages.

Events Calendar
This column will publicise other motorsport events around Scotland, and northern England. If you would like your event featured here then email details to
Jim Paterson@btinternet.com

With origins going back to 1928, Hawick and Border Car Club provide a range of motor sport activities across the border region. Autotest, navigational, classic and stage rallies form the core events. If you would like to join the club download an Application Form, now.
Member of the NESCRO group of Car Clubs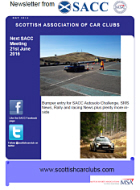 SACC Newsletter - May edition
The Scottish Association of Car clubs monthly newsletter. Includes all the forthcoming motorsport activities across Scotland. A special mention Roger Reed, who died on Friday 29th April in hospital in Aberdeen. Active in motorsport for more than 40 years - as a competitor and organiser, and MSA Steward, and for 26 years, as the Chairman of the East of Scotland Association of Car Clubs then the Scottish Association of Car Clubs. Roger also served on the MSA Regional Committee, and for 19 years on the Off-Road Committee. Read online Download pdf copy


ARMSTRONG WINS BORDER COUNTIES
Defending ARR Craib Scottish Rally Champions Jock Armstrong and Paula Swinscoe won round 2 of the championship, the Brick & Steel Border Counties Rally in their Subaru Impreza. Garry Pearson (Ford Fiesta R5) and Shaun Sinclair (Ford Focus WRC) completed the podium. Full story on
SACC Facebook
page
Full Results
www.bordercountiesrally.co.uk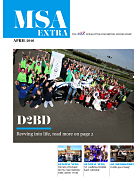 MSA Extra - April 2016 Edition
The new look MSA Newsletter with all the latest news and features from the MSA.

Read the newsletter online, click here.
For a print-friendly PDF version that you can save to your computer, please click here

Updated 1 May 2016
Webmaster - Jim Paterson