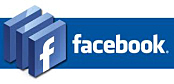 Follow HBCC on Facebook. simply press the logo above.

Grampian Stages - 13 Aug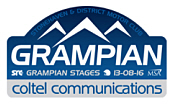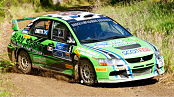 Stonehaven and District Motor Club host the Coltel Grampian Stages on Saturday 13 August, as part of the Scottish Rally Championship

Based near Banchory on the outskirts of the city of Aberdeen, with over 40 stage miles in the forests of Kincardineshire to the south-west of the city.

Features
Lunch with Andrew Cowan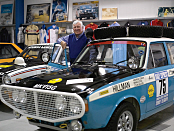 Andrew Cowan, farmer and Scot, arguably the best ultra-long-distance rally driver Great Britain has ever produced. He won major rallies as a driver, oversaw several successful world championship campaigns and even dabbled in F3... with a factory Lotus.
Simon Taylor from MotorSport Magazine met him at his farm near Berwick-upon-Tweed, and over lunch talked about his extensive career in motorsport. Full Story



Events Calendar
This column will publicise other motorsport events around Scotland, and northern England. If you would like your event featured here then email details to
Jim Paterson@btinternet.com

With origins going back to 1928, Hawick and Border Car Club provide a range of motor sport activities across the border region. Autotest, navigational, classic and stage rallies form the core events. If you would like to join the club download an Application Form, now.
Member of the NESCRO group of Car Clubs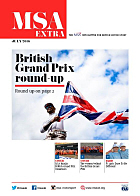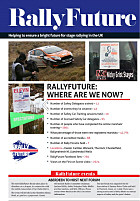 MSA Newsletter - July 2016




MSA Newsletter with all the latest news and features from the MSA.

Read the newsletter online, click here.
For a print-friendly PDF version that you can save to your computer, please click here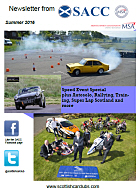 SACC Newsletter - Summer edition
The Scottish Association of Car clubs summer newsletter. Includes all the forthcoming motorsport activities across Scotland for July and August.
Rory Bryant reports the latest on Club development programme and Coaching qualifications. If your an MX5 fan, like me, then you'll enjoy the Club Focus on The Scottish MX5 Hillclimb and Sprint Register, which has grown rapidly since starting in 2013. Lots also on Speed events, Autosolos, Autotests and Hillclimbs. Everything motorsport in Scotland.



Gillian Sefton new SMS Development Officer
The future growth and development of motor sport in Scotland has been strengthened by the appointment of Gillian Sefton as Development Officer for Scottish Motor Sports. This appointment follows Sportscotland's commitment to invest in the development of motor sport over the next four years. Full Details


IGNITION - 5 to 7 August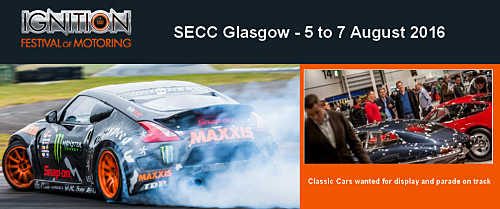 IGNITION - A new festival of motoring is taking place at the SECC Arena in Glasgow from 5th - 7th August this year, created by the team behind Top Gear Live

The show itself will consist of an indoor motoring exhibition featuring static displays from manufactures, dealers, collectors, etc. and a huge range of vehicles both classic and modern. A mile-long street circuit around the SECC campus will feature shows each day showing everything from classics and supercars, to a tribute to the history of BMW, classic F1 Cars, historic rally cars, as well as custom built off-roaders, hot-rods, and the Red Bull F1 team with David Coulthard at the wheel of the Red Bull RB7.

The team are looking for classics from Ford model T to Jaguar XK120, XKE, Ferrari and other rare classics. Full Details and how to apply


Scottish Retro & Classic Car Show - 21 August



The show at Driftland, Lochgelly, will be composed of two static show arenas, as well as track exhibits, including rally, race and hillclimb cars. Show cars can include any car built pre-2000, as well as modern performance cars. Full info and tickets
facebook.com/events/

Tickets for everyone, including individuals who wish to show their car, can be bought through the following link for a discounted price of £8. This rises to £10 on the day:
http://driftlanduk.com/book/ then selecting 'Spectator Entry'. Children under 16 are only £5, with under 12s admitted free

Updated 18 July 2016
Webmaster - Jim Paterson