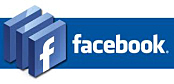 Follow HBCC on Facebook. simply press the logo above.

Features
Kames Sprint - 25/26 July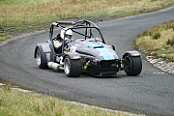 Kames July Sprints – 25/26 July Kames Ayrshire – East Ayrshire Car Club 5 different championships will be competing at Kames that weekend, so get your entry in early entries now open [Regulations]

Marshals Required
Marshals are also needed for the July Sprints at Kames Motorsport Complex on 25th and 26th July. No experience is necessary and you will be provided with lunch and expenses. Marshalling is a great way to get close to the action whilst putting something into the sport we love. If you can help please contact Chaz Marsham (Chief Marshal, East Ayrshire Car Club) on at chaz@eastayrshirecc.co.uk or 07826 789699. He'll be happy to hear from you and provide any information you need.

Blue Streak Targa - 16 Aug

The Blue Streak Targa & Historic Rally will cover 70 road miles with 14 timed tests, all situated in the beautiful north west of Cumbria. The event headquarters will be based in the historic market town of Brampton, which is easily accessible from the M6 & the A69.
The halfway lunch break is at one of Cumbria's best country pubs. After the final half of the event, the it's back to Brampton for the finish for the results, awards presentation and a well deserved dinner. The entry fee is just £75.
[
Regs and Entry form
]


NESCRO 2014 Calendar

Events in the 2014 North of England and Scotland Classic Rallying Organisation Calendar are now available here
Events Calendar
This column will publicise other motorsport events around Scotland, and northern England. If you would like your event featured here then email details to
Jim Paterson@btinternet.com

With origins going back to 1928, Hawick and Border Car Club provide a range of motor sport activities across the border region. Autotest, navigational, classic and stage rallies form the core events. If you would like to join the club download an Application Form, now.
Member of the NESCRO group of Car Clubs

HBCC Annual General Meeting - 19 July

The HBCC Annual General Meeting was held at the Fox and Hounds in Denholm on Sunday 19th July. The principal office bearers were appoionted and voted in as were members of the committee. You can see the new line up HERE.
The new committee will be looking at offering a range of new events to encourage those new to motorsport and existing members. The website and the clubs Facebook pages will keep you up to date

SACC July Newsletter

The latest Scottish Association of Car Club's, of which HBCC is a member, newsletter is now available. Reports on all the Scottish rallies, and GoMotorsport activities, and more Download your copy here [SACC July Newsletter]

Go motorsport Live Knockhill - 16 August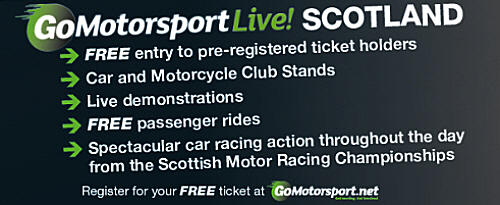 British Rally Championship gears up for rousing return in 2016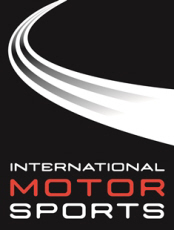 The MSA British Rally Championship returns in 2016 with an exciting new-look calendar to go with the revised vehicle eligibility regulations that were announced in January.

Starting in March and concluding in September, the new championship will comprise seven events, of which four are retained from previous years, while three are new or returning rounds of the championship. [Full Story]

Speyside Stages - 1 August


Regulations are available and entries open for Round 6 of the SRC. The McDonald & MunroSpeyside Stages takes place on 1 August 2015. Entry information can be found at www.speyside-stages.co.uk/?page_id=21

The latest upload from scottishrallytv with coverage of the Reivers Rally can be found here: Overall Review:-
www.youtube.com/watch?v=koLLJOo9JmE&feature=em-subs_digest&hd=1
and Review of the Classes :-
www.youtube.com/watch?v=Txt7zZIcylQ&feature=em-uploademail&hd=1

Provisional Points after the Reivers Forest Rally can be found at:-
www.scottishrallychampionship.co.uk/src-points/current-standings/

Entries currently sit at 50 (as of 14/07/15) list available here http://www.speyside-stages.co.uk/?page_id=163

Marshals
We are looking for experienced and novice marshals to assist with a variety of roles, including timekeeping, passage controls and throughout the stages to ensure our event runs safely on the day.

Each stage is manned by a local car club, if you have any preference on who you would like to marshal with if you aren't coming as part of a club then please let us know.Each marshal attending the 2015 McDonald & Munro Speyside Stages will receive a goody bag with lunch and a gift in addition to being entered into a marshals draw with some unique prizes on offer

If you would like to come along and assist with marshalling, please contact our Chief Marshal Colin Christie – 07786 017734 colin.chrisite63cc@tiscali.co.uk

RSAC Scottish Rally - 26 & 27 June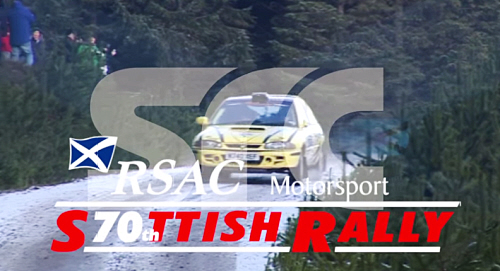 See the video review at https://www.youtube.com/watch?v=AI263v9mO6U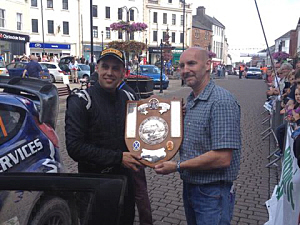 Resounding victory for David Bogie and co-driver Kevin Rae on the 2015 Scottish Rally on 26 and 27 June.

Winning 7/7 stages and by over a minute in total. He's presented with the trophy by Councillor Craig Peacock. Cue bubbly!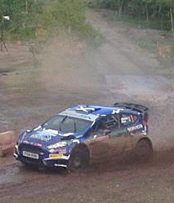 Never in doubt, Dumfries' David Bogie wins the RSAC Scottish Rally on home soil! Final time after all 7 stages: Bogie finished in 39:29, followed by Jock Armstrong (+1:05), Rory Young (+1:26), Steven Clark (+1:28) and Mike Faulkner (+1:55). See more on Facebook
www.scottishrally.co.uk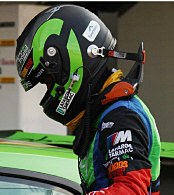 MSA confirms Motor Sports Council decisions regarding Frontal Head Restraints
Motor Sports Council, the MSA's rule-making body, has voted to mandate the use of Frontal Head Restraints in Stage Rallying, Hill Climb and Sprint – with certain exceptions in each – from 2016 onward. The decisions were taken 9 June at the second of Council's three meetings in 2015, held at Motor Sports House. [Full Story]


July 2015 Edition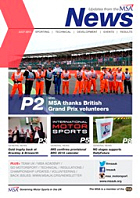 We are pleased to bring you MSA News, July 2015.
Among the contents this month you will find:

• MSA thanks British Grand Prix volunteers
• IMS confirms provisional 2016 British Rally Championship calendar
• Nicky Grist Stages supports RallyFuture campaign
• Wales Rally GB National details confirmed
• Grist kicks off MSA Academy co-driver programme.


To read the newsletter online, please click here.
For a print-friendly PDF version that you can save to your computer, please click here

Updated 22 July 2015
Webmaster - Jim Paterson